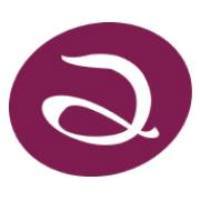 38 Benbow Court, Shenley Church End, Milton Keynes, MK5 6JG (Show me directions) Show Map
01908 5...Landline Landline 07809 5...Mobile Mobile
Monday to Tuesday: 09:00 to 19:30 , Wednesday: 09:00 to 17:30 , Thursday: 09:00 to 19:30 , Friday: 09:00 to 17:30 , Saturday: 09:00 to 13:30 , Sunday: Closed
Visa, Mastercard, Cash
Profile
Aspects Dental & Referral - Private Dentist Milton Keynes:
Aspects Dental in Milton Keynes is a Private Dental Practice offering local patients General Dentistry Services and Cosmetic Dental Treatments ranging from Teeth Straightening Braces, Dental Implants, Dentures, Dental Crowns, Dental Bridges, Veneers, Root Canal Treatments, Gum Disease Treatments, White Fillings, Teeth Whitening and Dental Hygienist Visits.

At Aspects Dental in Milton Keynes we offer patients Monthly Dental Plans and Dental Finance Packages to help manage your ongoing oral health and to help spread the cost of any expensive dental treatments that you may require.

Aspects Dental also offer Emergency Dental Treatments in the case you are experiencing any Toothache Pain and we accept new patients from a wide locality from Milton Keynes including Northampton, Leighton Buzzard, Buckingham, Towcester, Newport Pagnell and many more.

If you would like to become a new patient at Aspects Dental in Milton Keynes please call us on 01908 506199 or alternatively please visit our website where you can book an appointment online. You will also find our website more information about all our Dental Treatments including our Dental Treatment Prices.
Add rich content via our editing tools
Remove ads from your listing
Appear more prominently in search results